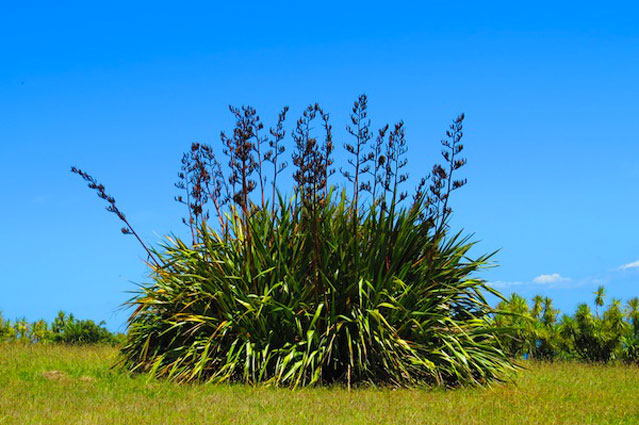 New Zealand Flax is a plant that has played an important part in the cultural and economic history of New Zealand for both the Māori people and the later European settlers. The two native species and their cultivars are also used as garden plants.
When the Māori came to New Zealand, they brought with them the paper mulberry plant from which they made bark cloth for clothing. The paper mulberry did not flourish and a substitute material was found in the native flax.
As Captain Cook wrote: "Of the leaves of these plants, with very little preparation, they (the Māori) make all their common apparel; and of these they make also their strings, lines and cordage". Māori also made baskets, mats, and fishing nets from the undressed flax.