Visitors are fitted out with designer wet suits, wet suit socks, boots gloves and helmet at the NWA Ltd Charleston Base. A courtesy coach takes you to The Nile River Rainforest Train for transport through the primeval rain forest and towering limestone cliffs of the Nile River Canyon.
Once changed, a short climb is required to enter the enormous Nile River Cave System where you meander through a calcitic paradise of stalactites and stalagmites in the upper dry levels of the cave.
Down in the lower active levels of the Cave, you meet up with a slow moving underground river on which you float in your tube using only the natural light of a simply awe inspiring display of glow worms for navigation.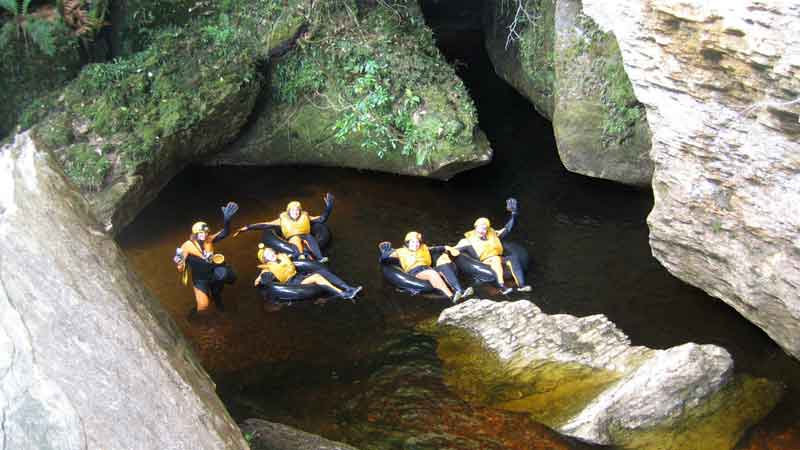 for more information visit Cave Rafting