This bedroom has a queen bed, french doors to a deck with views directly to the sea and an ensuite bathroom.
Bedding
Quality cotton sheets, duvets, electric blankets and towels provided.
Telephone and Internet
Mobile phone coverage is limited on the West Coast. We have therefore installed a telephone, as we realise many of our clients are operating their own business from afar.
There is a desktop computer available for your use. If you have a laptop computer the internet and email can also be accessed by the broadband connection. Both an ethernet cable and free wireless connections are available.
Local calls are free. A telephone card is required for all toll calls. Kai Ora or Yabba cards are advised, or calls can be booked to a credit card.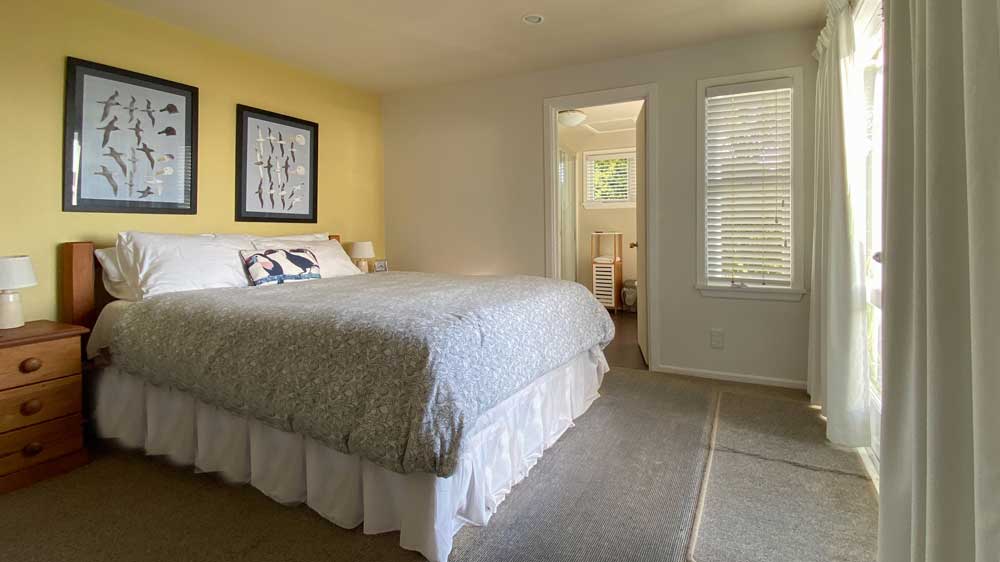 View from the bed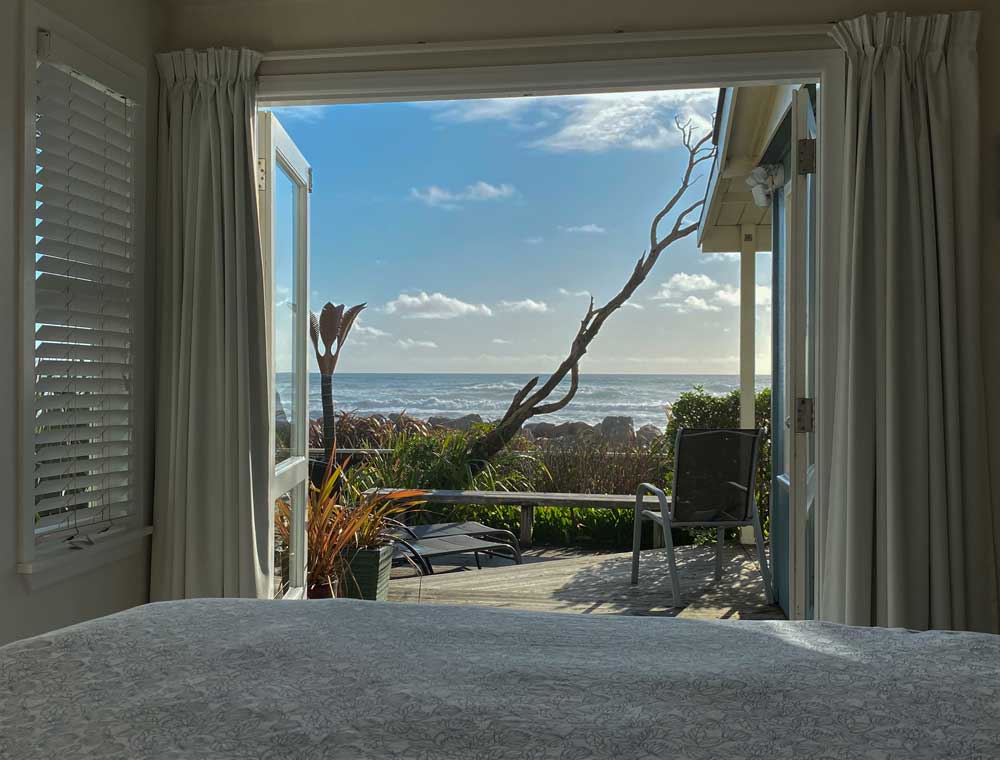 En suite bathroom