Wave Watchers is minutes away from three licensed eateries and one cafe. Whatever your requirements, there is a place for you.
Explore along the coast by car and find some hidden dining treats which are bound to surprise the most discerning palate.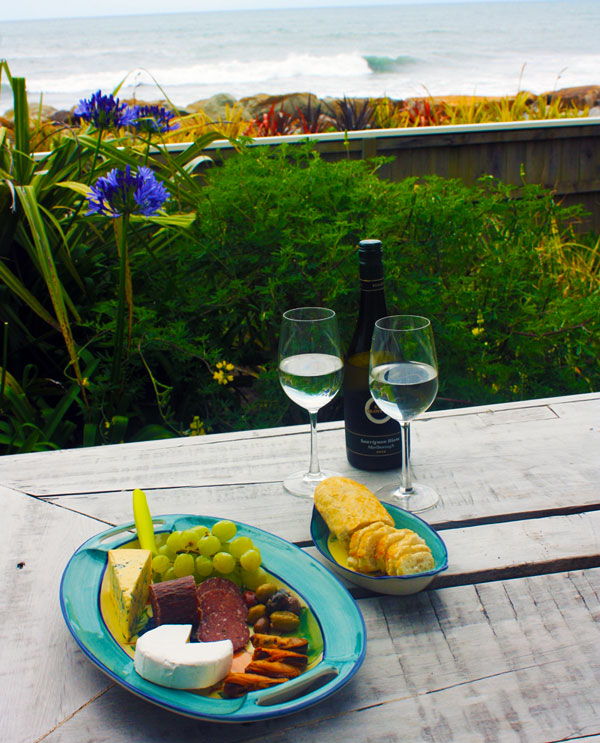 However, you may prefer to dine at home while enjoying a spectacular sunset and looking out on the crashing waves. The kitchen was designed for guests who enjoy cooking.
A gas barbeque is provided and extensive outdoor dining areas are strategically placed to enjoy the garden, the sea and the sunshine. At night, the outdoor dining areas are illuminated, accentuating the towering Pohutakawa trees.