From Air New Zealand's Kia Ora Magazine

The West Coast of New Zealand and Wavewatchers' retreat were recently featured in Air New Zealand's in flight magazine Kia Ora.
Article by Matt Philp, click here for full article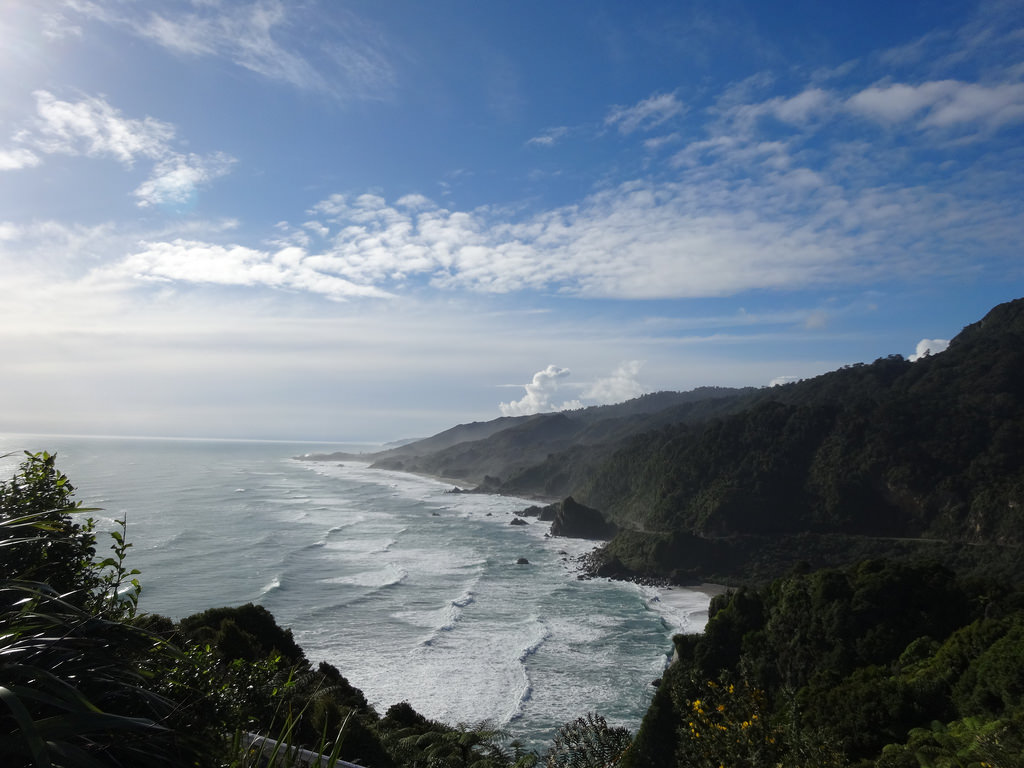 "IT'S GOT WEATHER, the West Coast, and a wildness to match anything that gets thrown its way by the Tasman.

Head south down the Great Coast Road, listed among Lonely Planet's top coastal drives, and marvel at just how much drama is packed into this long, narrow piece of country, with its towering limestone bluffs, pounding surf and prolific, primeval rainforest. There's dramatic history here, too, all of it worth exploring. So, set your windscreen wipers to staccato, and go west."
PUNAKAIKI
"Punakaiki is synonymous with the Pancake Rocks – and for good reason. Sculpted into pancake-like stacks, the limestone formations at Dolomite Point are geological eye candy of the first order.
The blowholes aren't bad, either. Visit at high tide and you'll see a display of pure oceanic power as the sea surges in and is forced upwards, blasting the air with an arresting whoosh. Sunsets from the viewing platform can be equally spectacular.
Punakaiki is also the gateway to the Paparoa National Park, 30,000-odd hectares of wall-to-wall native vegetation in the heart of karst country. This exceptionally lush belt will span New Zealand's latest Great Walk (doc.govt.nz/greatwalks), the 55km, shared-use Paparoa Track, scheduled to open in October this year. It will traverse the Paparoa Range between Punakaiki and near Blackball to the south."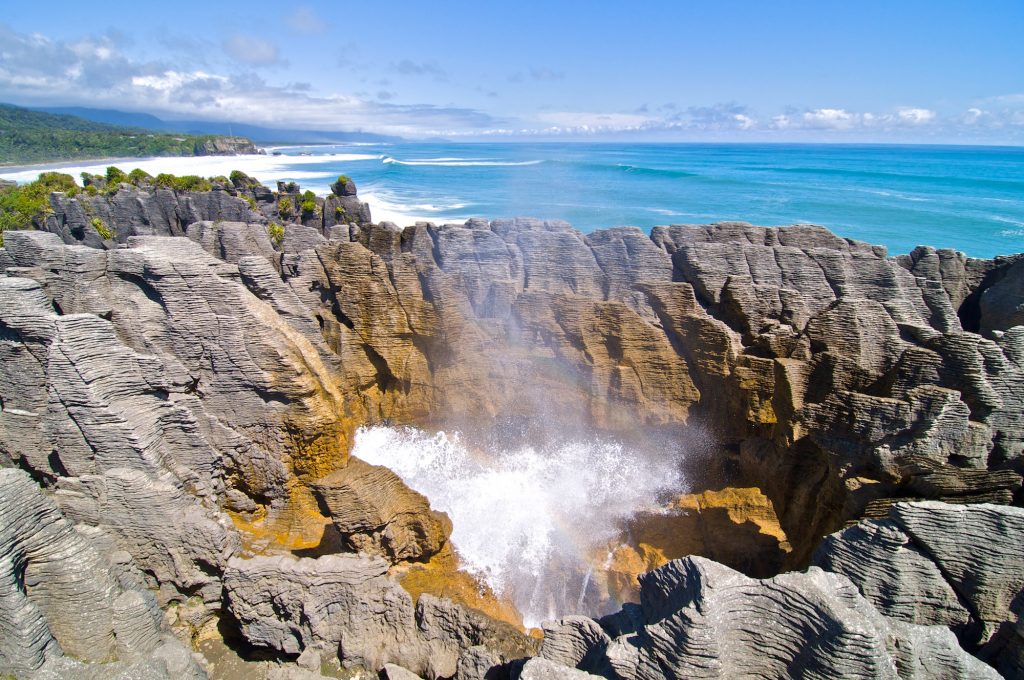 " WAVE WATCHERS RETREAT Accommodation doesn't get more coastal than Wave Watchers Retreat, a charming two-bedroom beachside cottage at Punakaiki.

If you can tear yourself away from the view, there's a laptop for your use, free wifi, Sky, a well-equipped kitchen and a barbecue. The bedrooms have French doors to the deck and sea views, and both have ensuite bathrooms. You will want to come back.