The Lounge
Features:
Gas fireplace/heater
Upholstered sofa and chairs
Large bay window framing towering cliffs
Flat Screen TV with SkyTV (SKY Sports, CNBC, Fox, etc)
CD player, writing desk
Telephone (land line)
Internet access via broadband cable or wireless for laptop computers.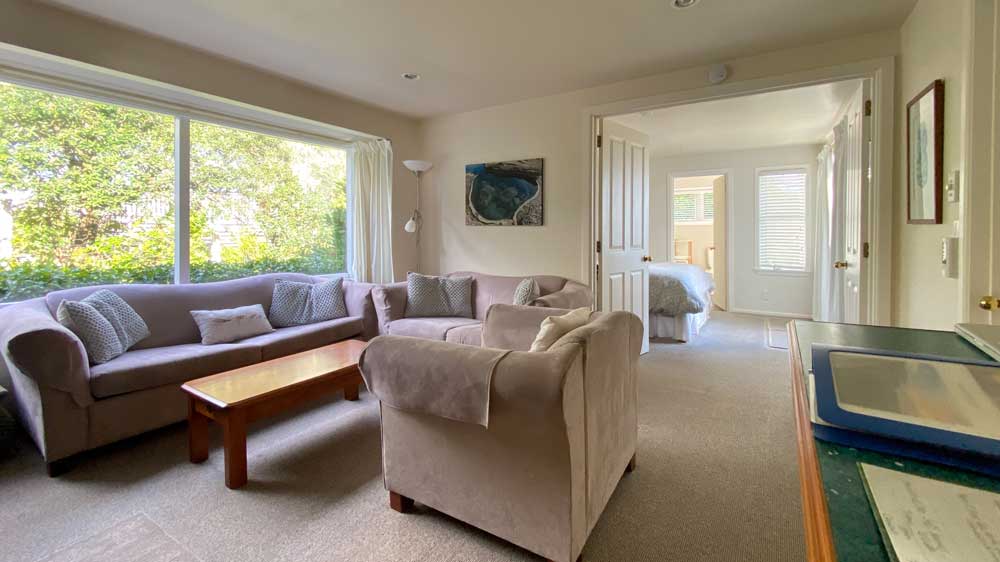 Fireplace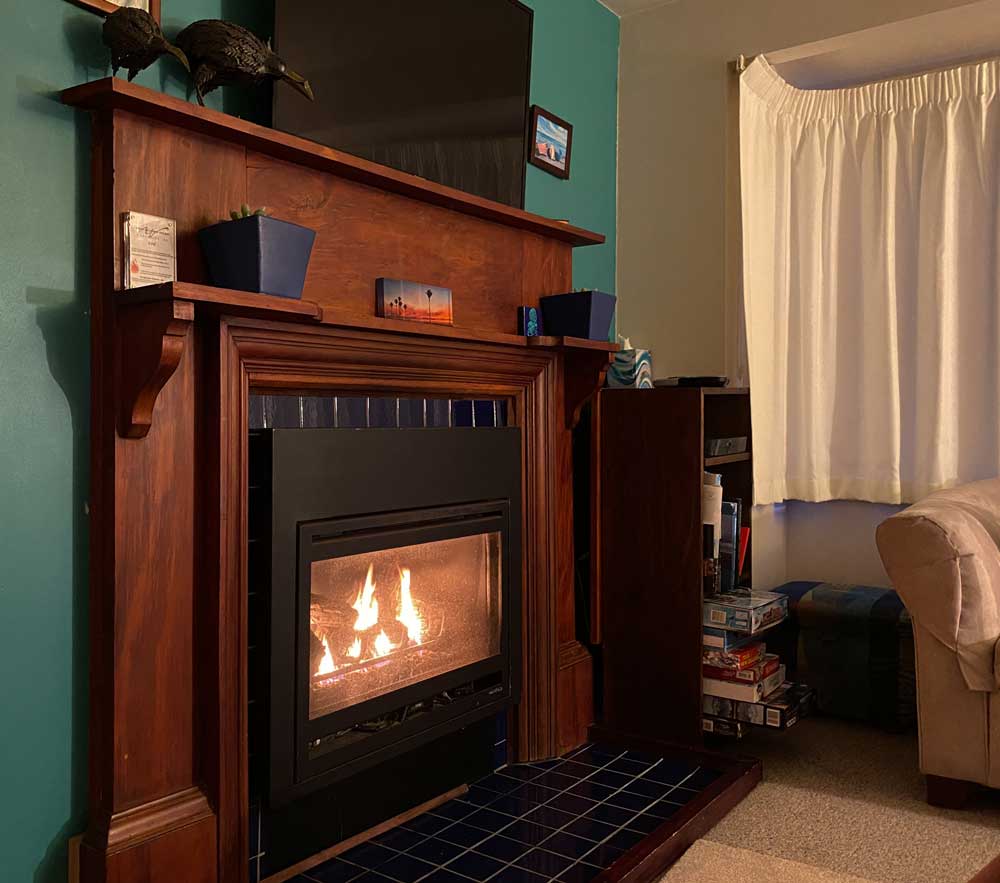 One of the Many Games .. Kiwi Monoply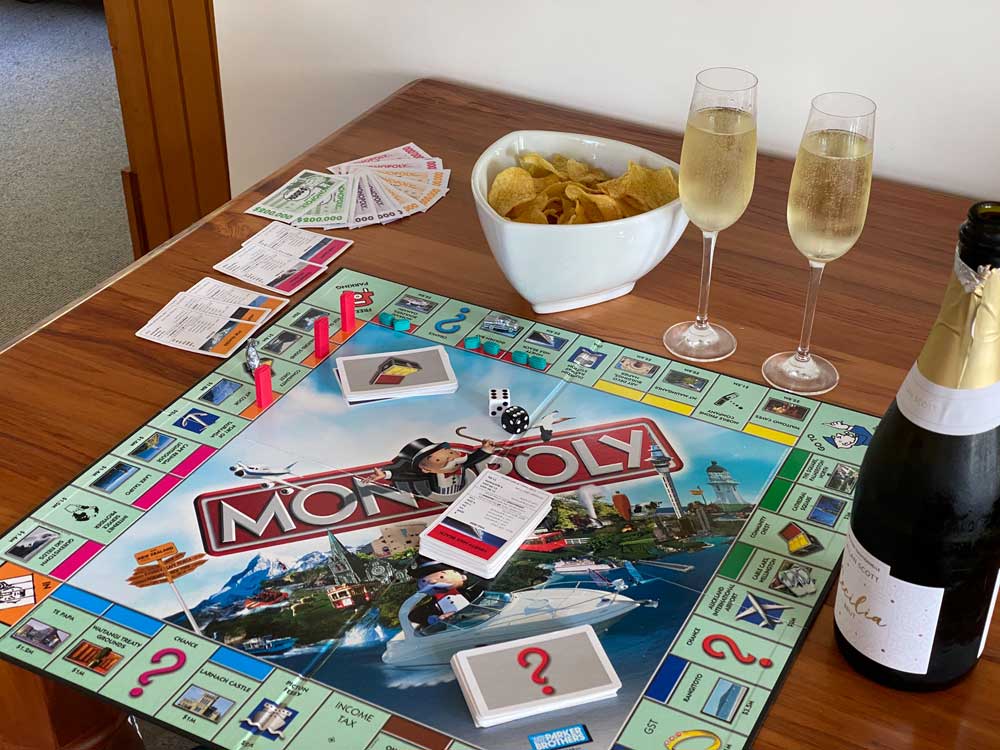 Telephone and Internet
Mobile phone coverage is limited on the West Coast. We have therefore installed a telephone, as we realise many of our clients are operating their own business from afar.
If you have a laptop computer the internet and email can also be accessed by the broadband connection. Both an ethernet cable and free wireless connections are available.
Local calls are free. A telephone card is required for all toll calls. Kai Ora or Yabba cards are advised, or calls can be booked to a credit card.
The Kitchen
The full kitchen has all the major appliances you'll need for quick breakfasts or a special sit-down meal: oven, range, dishwasher, microwave, refrigerator. You'll find plates, glasses, silverware, and more for setting the Rimu wood dining room table for a romantic meal. Extras include a toaster, and a tea kettle, so you'll be able to do as much or as little in the kitchen as you'd like while on vacation.
There is a washer and dryer in the small laundry room so you don't have to worry about packing enough clean clothes. And if you want to have a cookout, there is a gas BBQ, plus outside table and chairs – just grab the steaks and the beer and enjoy the ocean and sunset views!
A complimentary bottle of wine will be waiting for you when you arrive at the cottage.. You will find lots of extras in the kitchen:
Ketchup, Mustard, Barbecue sauce, Salad dressing, Spices
Coffee, sugar & milk (and Coffee Plunger), tea bags
Hand soap, paper towels / napkins
Ziploc bags, garbage bags
Aluminum foil and plastic wrap
Dishwashing detergent, laundry soap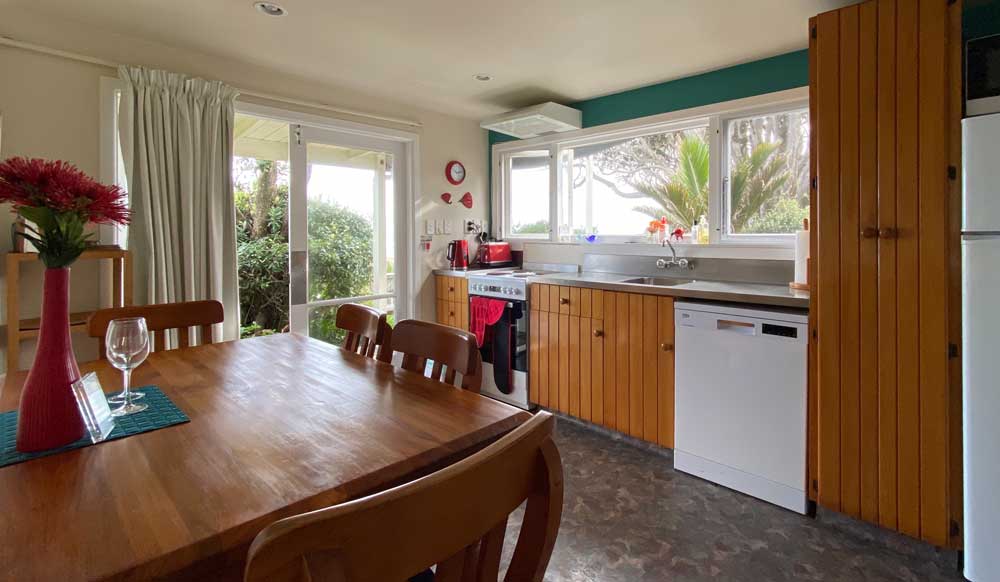 Dining Table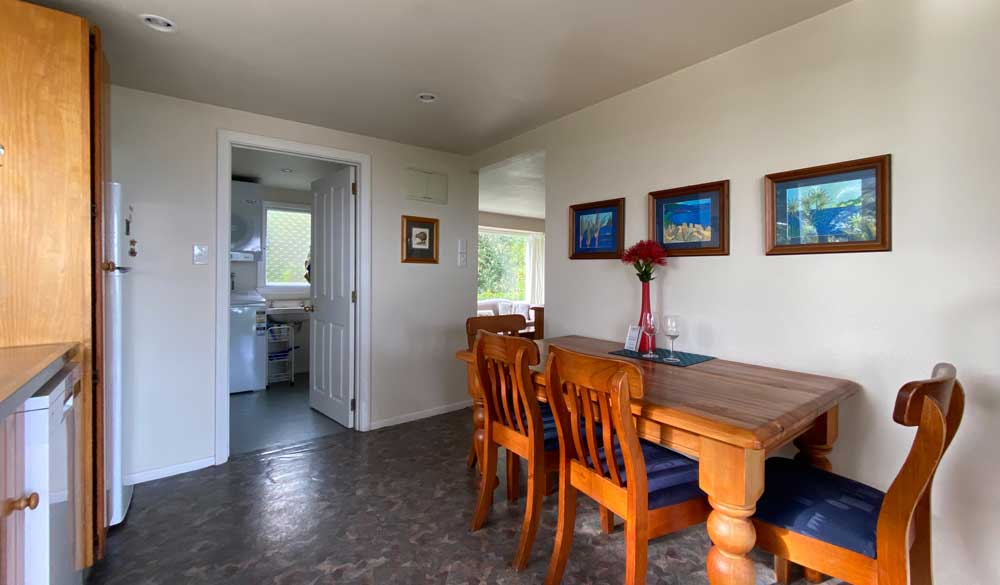 Laundry Room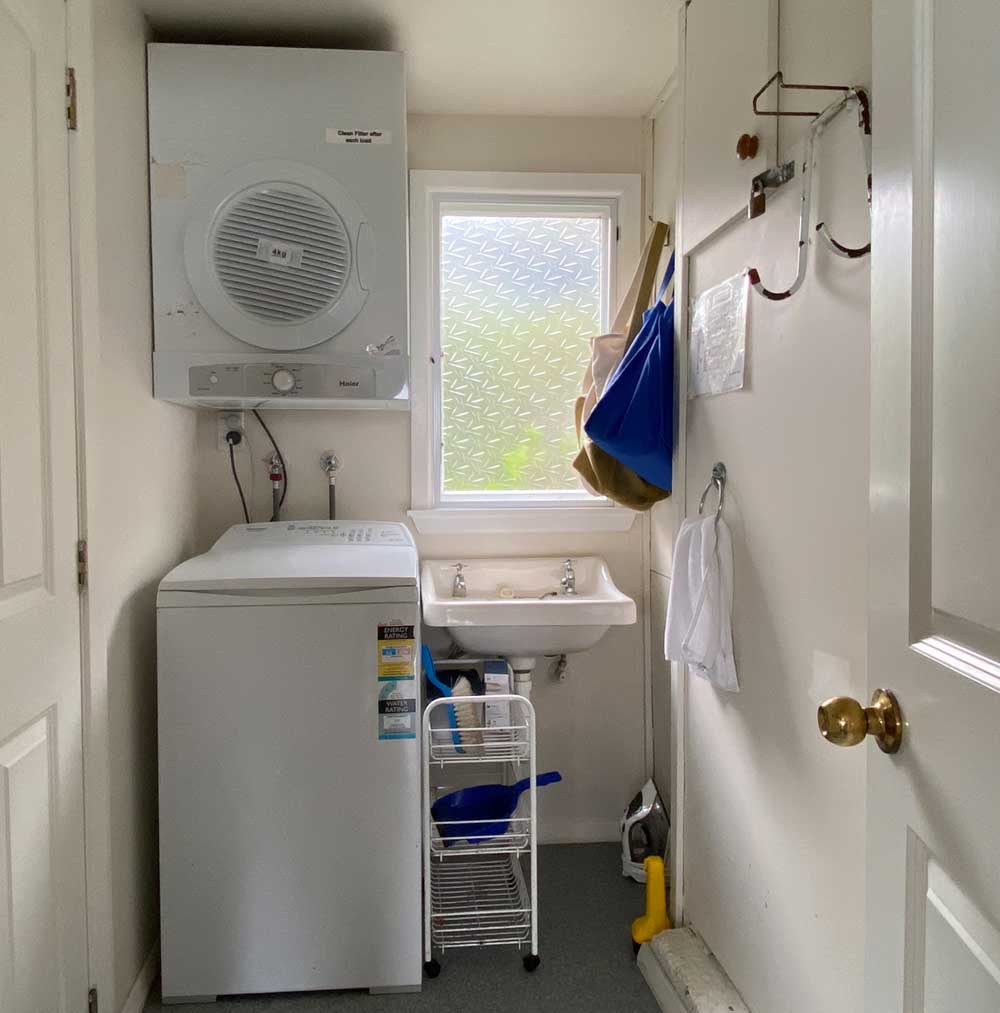 Bathrooms
There are three bathrooms with showers (one has a bathtub). Bathrooms include:
Bath soap, Shampoo, Conditioner & other toiletries
Tissue, Toilet paper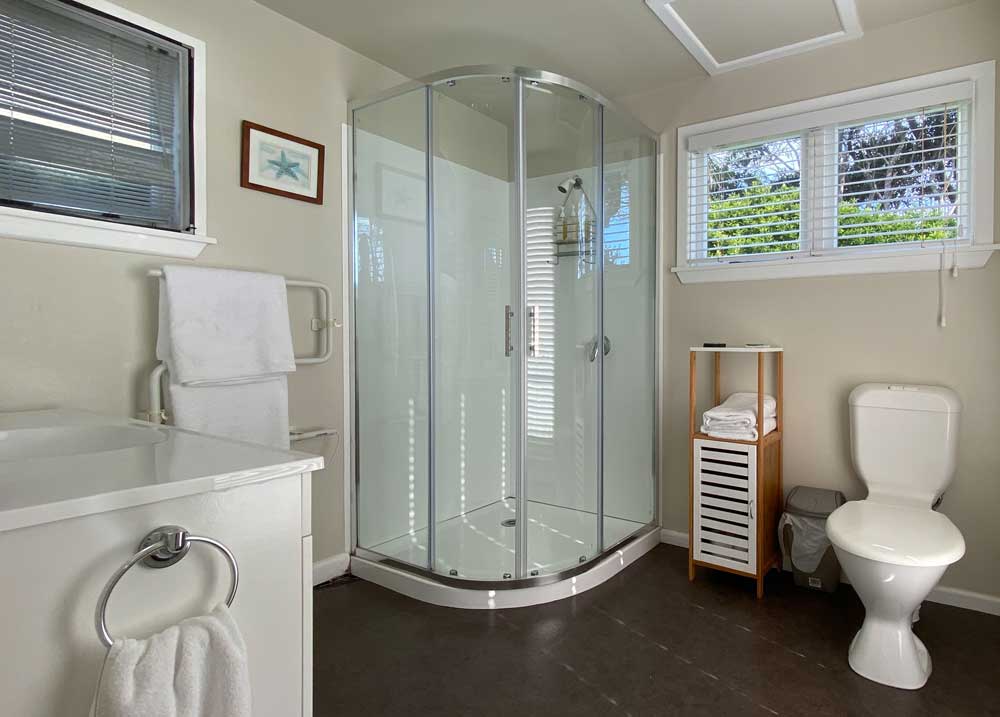 BBQ & Outdoor Entertainment.
Enjoy the sunsets and Waves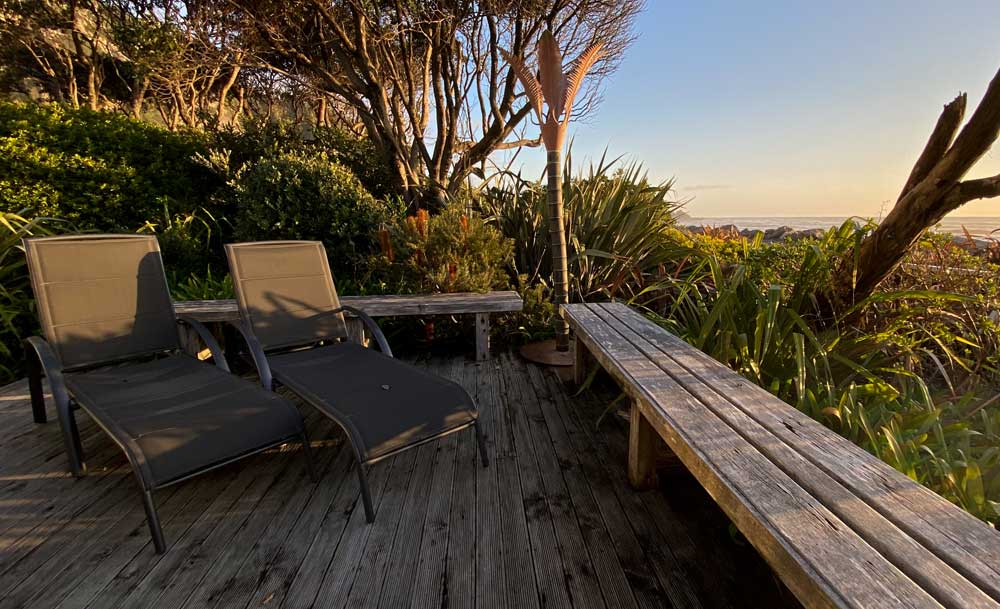 Put a Steak on the Barbeque